On 8th March 2023, the Islamic University in Uganda (IUIU) participated in a virtual meeting hosted by the Islamic Development Bank (IsDB). The meeting aimed to discuss the possible means to facilitate knowledge transfer and capacity development between IUIU and Lakeside University College – Ghana (LUCG), with support from IsDB. This South-South Partnership was initiated by LUCG in their request to IsDB to further develop their capacity with assistance from IUIU. The meeting was a first step towards realising this forthcoming engagement. The follow-through activities shall include expertise-needs matching between IUIU and LUCG, and subsequently, get started with capacity development and knowledge transfer programs between the two partnering Universities. IUIU will be looking to extend assistance to LUCG in the areas of curricular development in Islamic Studies, Islamic Banking, Health Sciences, Management Studies, and Information Technology, among others.
The meeting was chaired by Mr Adelhakim Yessouf, Manager Special Assistance Division at the IsDB, in the company of several other IsDB staff including the IsDB Regional Hub Head for Uganda, Mr Issahaq Umar Iddrisu, and Mr Abdirashid Warsame, the Country Manager (Non-Member Country) under the Special Assistance Division in Charge of Cooperation and Capacity Development. From the IUIU side, the meeting was attended by the Rector, Professor Ismail Simbwa Gyagenda; the University Secretary, Counsel Hamza Sewankambo; the Ag. Director of the IUIU Endowment and Consultancy, Dr Moses; Head of Department Shariah, Dr Walusimbi Abdulhafiz; Head of IUIU – MARL, Dr Umar Yahya; the IUIU – COMSTECH Coordinator, Mr Dragule Swaib; the Director Centre for Capacity Development, Mr Salim Celik; and Senior Administrative Sectaries, office of the Rector – Ms Zamzam Ahmed and Mr Mutyaba Abdallah. The LUCG Team in attendance was headed by Dr Mohammad-Sani Abdulai.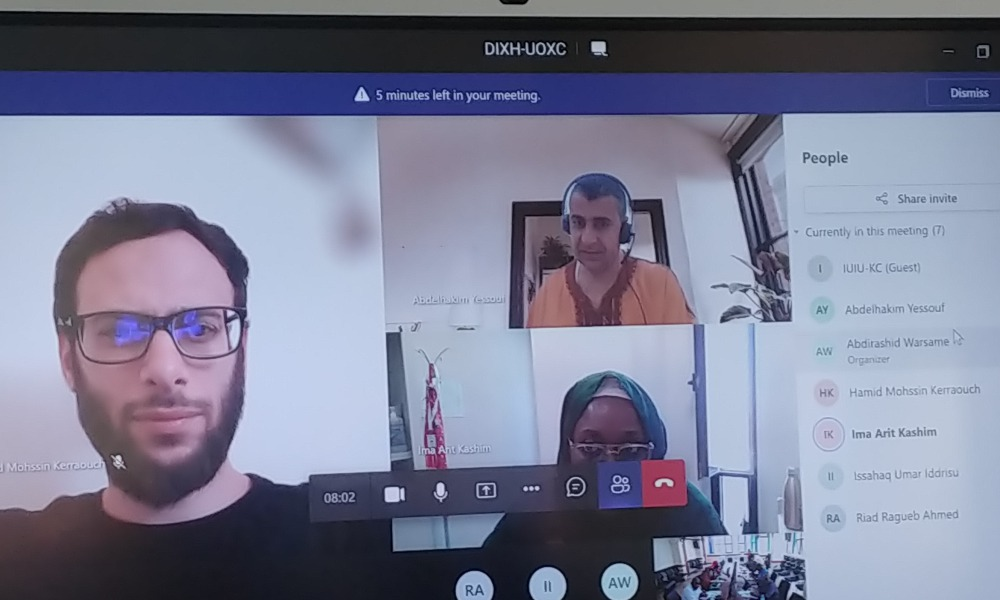 Remarking at the meeting, the Rector expressed gratitude in this new external engagement. "I am pleased to see that IUIU is at the level of extending assistance as far as capacity development is concerned. We have been in business for 35 years now, and it is time we allowed others to leverage our experience acquired over the years, for mutual benefits", said the Rector, Professor Ismail. The IsDB Manager of the Assistance Division emphasised the need for Universities in the Global South to foster relationships and cooperation. "South-South Cooperation is a proven way for sustainable development, and as IsDB we believe in this development model where both the provider and recipient contribute in one way or another", emphasised Mr Yessouf.
The second planning meeting for this new partnership has been scheduled for next week.
Originally posted here.